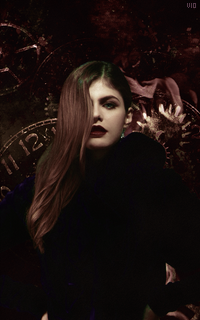 Proud to be me.
Want to know who I am ?
✘ Messages

:
567
---
Date d'inscription

:
05/03/2015
A little more ?
Feuille de personnage
Level:




(408/500)

Sujet: Re: "Cause two can keep a secret if one of them is dead." Dim 12 Avr - 15:47

---

Te voila l'heureuse propriétaire de 120 points rps supplémentaires.

I lost my memories

Non. Je ne manque nulle part, je ne laisse pas de vide. La routine continue, les gens affluent et moi je reste seule. J'ai glissé hors du monde et il est resté plein. Seule ma mémoire fait défaut, aussi vide qu'une page vierge. Les ombres du passé me hantent, mais je les oubli en un battement de cil. Il faut croire que ça ne m'était pas indispensable.